Whether you are immersed in the corporate hustle and bustle or an aspiring artist with a dream, this conversation will inspire you to be better and do better in all aspects of your life. It will also bring you to the only moment that is real — the present moment by doing what he calls "Inner Tuning."
Who: Barnet Bain is an award-winning Hollywood filmmaker who's worked with Robin Williams and Eckhart Tolle, the author of the fascinating book, "The Book on Doing and Being" and co-host of the podcast "Cutting Edge Consciousness." Discover more about the true art of being in this soul-stirring conversation about the art of being.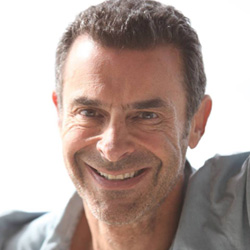 What is his TRUTH?
-He is more interested in what he can learn than what he can reaffirm.
-The only voice that matters is the one within.
-Everyone is completely externally guided there.
What does he DARE you to do?
-Continue to "Inner Tune" every day, every experience of your life.
-To let go of a little more logic every day.
-Following your gut — internal guide — you can never go wrong.
Take action, we DARE you:
-Listen to TruthDare on Google Play and YouTube.
-Ready to share your SHARE your TRUTH? Use the SpeakPipe link on our website and share (you can do it anonymously too). We just might share with other #TruthTribers
-Follow us on Facebook, Twitter and Instagram. #TruthDarePodcast #TruthTribe
Trust your Truth, I dare you,
Toan