Deep down inside, we all know what excites us and what doesn't.
For Salisha Thomas, a former Miss California World and Disney princess who stars in the national tour of "Beautiful: The Carole King Musical," her dream was to be on Broadway. Growing up in Fresno, Calif., sassy Salisha has known since 8th grade that she wanted to sing and dance on the big stage.
Little did she know that some stunning moments in her life — witnessing an appalling scene at a theater, an encounter with a homeless person and going through a breakup with her fiancé — would ultimately lead her to fulfill her wildest dream: singing and acting on Broadway. Salisha also talks about her new nonprofit that inspires and supports people of all ages to "Dream it, Do it!"
We all have dreams and desires, but how many of us dare to pursue them? Trust me, you'll think deeply about what excites you after hearing our energy-packed and real conversation.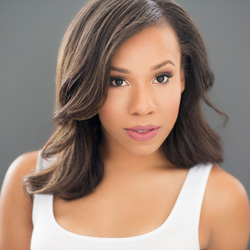 Who: Salisha Thomas, starring as Shirley, the lead singer of the Shirelles, in "Beautiful: The Carole King Musical"
What is her TRUTH?
Follow what excites you and don't look back.
What does she DARE you to do?
What is supposed to be yours is yours. Take action and dare to live your biggest dream.
Take Action, we DARE you:
-Listen to TruthDare on Google Play and YouTube.
-Ready to share your SHARE your TRUTH? Use the SpeakPipe link on our website and share (you can do it anonymously too). We just might share with other #TruthTribers
-Follow us on Facebook, Twitter and Instagram. #TruthDarePodcast #TruthTribe
Trust your Truth, I dare you,
Toan