How many of you struggle with following your passion vs. paying the bills?
A wise friend once told me most of us don't make money from our passion overnight. One of my mentors also said, "Follow your bliss and the money and sustainability will unfold." In Episode 3 of TruthDare, my soul sister and star of the Broadway show "Beautiful: The Carole King Musical" Salisha Thomas said, "Pay attention to that thing that excites you."
So what's stopping you from following the thing that excites you? Coco Tran, one of the most talented photographers I know, used to be one of the many people who was afraid to leap. I hope her fabulous story will help you gain perspective on your dreams and inspire you to take baby steps to achieve the real you!
By day, Coco was a full-time dental hygienist, but most of her waking hours were spent daydreaming about capturing moments in exotic locations as a wedding photographer. While she enjoyed her full-time gig cleaning teeth, fine art photography made her smile wider! She fantasized about doing something more creative, but didn't fully recognize her talent and power of putting her clients at ease to capture that perfect, authentic snapshot.
She needed an extra push. That shove came by way of a layoff.
Join us in Episode 5 and take a look through Coco's lens to find out how she "snapped" out of her mundane life and started focusing on building a bustling business that has taken her to destinations including South Africa, Paris and Hawaii. Some collabs include BHLDN (Anthropologie's wedding line) and Parachute, a home essentials company. Her fab photos have been featured by Martha Stewart, West Elm, Style Me Pretty and Darling Magazine.
In this episode, you'll learn about Coco's deepest fears and discover how she had the courage to pursue her dream job. Do you dare to follow the life waiting for you?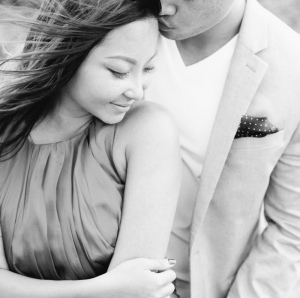 Who: Coco Tran, fine arts photographer
What is her TRUTH?
"The fire and courage to chase my dreams starts with an idea, and then a plan and then relentless effort to keep chasing it."
What does she DARE you to do?
"Just do it. Take action. Whatever it is that fills your heart with joy, set a plan and a goal to make your dreams a reality!"
See Coco's work at www.cocotran.com, Facebook and Instagram.
Take action, I DARE you
Manifesting your dream is like planting a seed, watering it, then putting energy and sunshine on it. So start small and put time into doing what excites you daily or even weekly. The key is to do something. You never know how that flower in you will blossom. Go… Grow!
-Listen to TruthDare on Google Play and YouTube.
-Ready to share your SHARE your TRUTH? Use the SpeakPipe link on our website and share (you can do it anonymously too). We just might share with other #TruthTribers
Follow us on Facebook, Twitter and Instagram. @TruthDareTalk #TruthDarePodcast #TruthTribe
Trust your Truth, I dare you.
Toan