The word "goodbye" is a loaded word, full of emotions and feelings that connote a negative energy. What if we flipped the script and changed the story around our goodbyes? What if goodbyes were a good thing? Would that help us heal and ultimately lead to our fuller potential?
Dr. Gladys Ato is a psychologist, thought leader, personal growth mentor, creator of Bridging Consciousness and author of a refreshingly good new book, appropriately titled "The Good Goodbye: How to Navigate Change and Loss in Life, Love and Work."
This book and episode is chock full of gems of wisdom, life lessons and stories that will help shift your perspective when it comes to saying goodbye to things that don't serve you — whether it be a partner, job or friendship that doesn't serve your highest self anymore.
Dr. Gladys believes being TRUTHFUL about your goodbyes and facing and embracing the fear — YES, letting the fear IN and working through it — leads to empowerment, closure and ultimately JOY.
No stranger to goodbyes, she had to dig deep on her journey to healing after suddenly losing her mother to a brain aneurism. As former president of a Bay Area university, she also helped her staff say goodbye after being ordered to close down the entire institution.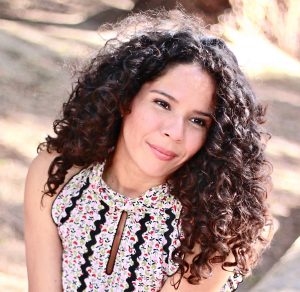 My first impression of Dr. Gladys was she is one of the most fabulous, joyful and confident women I've ever met. But during our conversation, I was surprised to find out she was severely bullied as a child, which led her to want to be invisible as a little girl. For the first time in her life, she openly talked about being bullied.
Since we're about truth telling, I'm going to drop a truth bomb on you. She's also helped me deal and heal from a huge loss this summer — the loss of my brother-in-law to suicide.
Here's to saying goodbye to your "perceived truth" and daring you to dig deep and discover the real you waiting to emerge.
I dare you to not only listen, but to change your dialogue around saying goodbyes… Oooh, sooo good. I've learned it isn't till you say goodbye to things that aren't good for you anymore that you truly reach your greater potential.
This episode is dedicated to my brother-in-law Chris. Rest in peace, brother.
Toan's Takeaways:
1. Grief is not a linear process
2. Be self-aware of how you're feeling
3. Pursue what makes you happy. Face your fear and say the good goodbye. Fear is not the enemy.
Who: Dr. Gladys Ato, psychologist and author of "The Good Goodbye"
What is her TRUTH?
"I am love. We all are."
What does she DARE you to do?
"Give up the old stories that do not serve you and look at the beauty within yourself that can help you thrive."
More about Dr. Gladys at DrGladysAto.com and Bridging-Consciousness.com
Instagram: @dr.gladys.ato
***
We are all about sharing!
-If you like what you hear, please share it with other Truth Tribers who need to hear this message.
-Listen and Subscribe to TruthDare on Google Play and YouTube.
-Ready to share your SHARE your TRUTH? Use the SpeakPipe link on our website and share (you can do it anonymously too). We just might share with other #TruthTribers
-Follow us on Facebook, Twitter and Instagram. @TruthDareTalk #TruthDarePodcast #TruthTribe
Trust your Truth, I dare you!
Toan